What are the best ways to ask a girl out? Well before you ask a girl out you need to gauge her interest. If this is a girl you've known for some time and are friends with, you need to tell her how you feel.
If you are just starting to see her in a romantic light, she may be feeling the same. Study her body language.
Does she look at you differently? Is she making more effort to look good. Does she smile at you more than she used to? These subtle signs can give a lot away.
Don't be afraid of being rejected. If you don't ask her out you'll never know if she would have accepted or not. Leave it too long and she may start dating other guys.
Breaking out of the friend zone
Generally speaking couples who start out as friends often stay together longer. They usually have lots in common and know each other's personalities well. In order to break out of the friend zone there has to be a spark that awakens feelings of desire in both people. Think about how you look and your body language. How does she see you? Are you confident or shy? What type of guy does she like? You'll need to consider this if you want to attract her romantically, and get her out of the friend zone.
Try and suggest something original when you ask her out.Think about what she likes and plan a date around that. For example if you know her taste in music get tickets to see her favourite band. If she is the outdoor type take her on a country walk. Taking the trouble to think of something she'll enjoy doing will impress her and show her you care.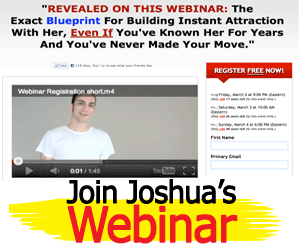 Be prepared for rejection. Even if you're good friends with her an actual date means a change in your relationship and she may not see you as boyfriend material. She may have other things going on in her life and just isn't interested in dating.
There is never a perfect time to ask a girl out so if you like someone and think she likes you don't put off asking her out. Leaving it weeks or months could mean it's too late and she will have found someone else and moved on.
You don't have to know or be friends with a girl before you ask her out. If you see a girl you like in a bar of cafe think about how to approach her with confidence. Study her body language first as this can give you a good indication if she likes you. Think of what to say, comment on something she's wearing or the book she's reading.
Be confident as girls like a guy who shows confidence and seems self assured. If you feel nervous try breathing deeply and smile. You will immediately relax and smiling will make you look and feel happy.
Ask her out after you've been chatting to her for a little while. Don't make the mistake of suggesting a definite date and time. Let her decide that. Say something like "lets meet for coffee sometime" "When would be a good time for you?" This won't put her under any pressure and she has control.
Good ideas for a first date
Great ideas for a first date if you don't know her are those that allow you to spend time talking and getting to know each other. For example coffee in a local cafe, meeting for lunch in the park, bowling, music concert, or what about a trip on a river cruise. You could suggest a movie as long as you still have time to talk to each other. You could take her for a meal before the film starts or after it finishes.
Only ever plan first dates that involve being in a public place. Women are often wary of being alone with a guy they don't know. So dinner at your place is out for a first date idea. You could invite her round later on when you know each other better.
If you are dropping her home after the date, don't ask to go in. This is bad manners and may imply that you are only after one thing. She may ask you in for coffee but it's often a good idea to decline. It shows you are a true Gentleman and she will respect you and shows you aren't the type to take advantage of her.
Always be prompt when picking her up. If you know you're going to be delayed phone or text her to explain. Basic good manners go a long way with impressing a girl.
Call her the next day to thank her for going on a date with you. Say how much you enjoyed her company and hope you can meet up again soon. You could leave things for a few days before asking her out again, or if it went really well plan another date before the end of the first one.
Should you ask a girl out over text?
Asking a girl out over text is ideal if you're shy. You won't have the embarrassment of being rejected in front of her friends and it gives her time to decide if she will accept your invite. It also gives you time to work out what to say and craft a great message. Have a definite plan in mind. For example if you know she likes jazz, suggest you both go to a concert at that intimate little jazz club that's just opened up. Sell the idea by saying how romantic the candlelit tables are, and that you can enjoy a lovely meal while listening to the music. Flirt with her a little before you ask her on a date. This will make her warm to you, and she is more likely to accept.
Romantic ways to ask a girl out.
If you want a different approach to asking a girl out you could try a few romantic ideas that will melt her heart. For example present her with a single red rose as you ask her out for dinner. A hand written note on quality notepaper asking her out is very romantic. You could leave it on her desk at work, or college.
Category: Dating Advice For Men