Firstly why do younger guys like older women?  There are many reasons why you may prefer older women.
It could be that she has a great sense of humour and gives you space.It could be her maturity and relaxed attitude to life. She isn't into mind games any more like girls in their teens and twenties.
She is comfortable with herself and overcome many of the insecurities a younger woman may have.
Mature women today are far more likely to take care of their appearance and may not look their age. For instance a woman in her fifties may still look and act like a woman in her thirties. She may be far sexier than a young girl and her life experience makes her interesting to be with.
Why would an older woman like a younger guy?
A more mature woman may like a younger guy as he makes her feel young and he looks good! If you're just out of college and don't have a lot of life experience don't think that this will put an older woman off you.
Just be yourself, don't think about your age, and just act in a mature way.
Don't pretend to be what you are not. Older women have experience and will see straight through you. Lots of older ladies like dating much younger guys. Many in their 40s and 50s are still attractive and vibrant. They may be divorced or just never found the right guy yet.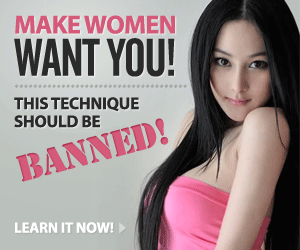 dating a women with kids the same age as yourself may seem odd, however it is becoming more common. You have to be prepared for some cruel comments and criticism from friends and family though.
Where to meet older women
If you want to attract older women you need to hang out at places that they go to. For instance dance classes, singles holidays, jazz festivals, art galleries, yoga classes, or adult education classes. You could also try online dating and just choose the age range you want to meet.
how to attract older women
Don't try and act older to attract an older woman. The chances are if she does like you it will be your spontaneity and your energy and enthusiasm of youth that attracts her to you. Make her feel young again and she will find you irresistible!
Wear casual but smart looking clothes. Even if you don't have a lot of spare cash, invest in a couple of good quality shirts. Tatty jeans and trainers may be a big turn off for the older lady!
body language plays a big part in attraction. Women love guys who are confident, so even if you are unsure of yourself, just fake it. Stand tall and don't slouch. Don't let her see you are shy and nervous around her.
One of the things that may attract an older woman to you is that you don't have any ties. You are young free and single with no kids in tow, or a string of ex wives! If you are young with ambition and drive this will also attract her, especially if she has her own goals and feels inspired by your drive. Sometimes older guys lose their sense of ambition and can become jaded.
Don't tell an older woman how good she looks for her age! Instead say how beautiful she looks and compliment her hair or good figure.
sex with an older woman can be incredible. She will have far more sexual experience than a younger woman, and have fewer inhibitions. One thing that will attract an older lady is your stamina.
If you see an older woman you find attractive, don't assume she will make the first move. She may think a guy your age would never look at a woman her age, and may be flattered you are interested.
A mature woman may have outgrown playing games that younger women enjoy in the dating scene. Pay her compliments and take a genuine interest in what she has to say.
how to talk to an older woman
A woman over about the age of 35 probably won't be interested in trivial chatter that teens and girls in their early twenties are fond of. If you feel very unsure of yourself just listen to what she is talking about. Take an interest in current affairs and watch the news programmes on tv.
You don't need to be a mastermind, but just know enough to have an intelligent conversation. Just remember that if you do attract an older women she will like you for who you are. Politeness, consideration and taking an interest in her will go a long way.
Dating older women pros and cons
what are the advantages of dating an older woman? An older woman will know what she wants. She may be independent and not reliant on a man to keep her and pay for everything. Her expectations of life will probably be more realistic than that of a much younger woman.
young women tend to worry a lot about what others think, peer pressure to conform is much stronger when you're in your teens and twenties. As you age you begin to care less about what others think. Sex may be better with an older woman. She has had past relationships and is far more experienced in the bedroom than a younger woman.
A woman in her forties may be financially independent if she has a good career and not stayed at home to bring up children, and she may well be a cougar on the prowl for a young guy like yourself!
So what are the cons of dating a mature woman?
Firstly she may have baggage including kids, ex husbands, divorces, even financial debt. If she is in her mid thirties to late thirties her biological clock may be ticking. If she doesn't yet have kids, she knows her time is running out and could just be looking for a guy to father her children with.
If you are attracted to a much older woman in her mid forties to fifties she will be past child bearing age and if you don't have kids this could become an issue.
Her friends and family may disapprove of her seeing a much younger guy and you may come up against some criticism from your own friends.
What about the generation gap?
If you are more than 15 years younger than her, you may find there are some things you don't understand about her and can't relate to. She may talk about things from her childhood that you didn't experience. She may not speak the same language or think in the same way. If you want to attract an older woman you need to be able to understand or at least try to relate to some of the things she may talk about.
Category: Dating Advice For Men