Flirting is a playful and fun way to get a woman's attention. It can create sexual tension and make sparks fly between you. If you are shy and feel awkward around women don't worry.
The thing is to forget about yourself and focus on her. Ask questions and tease her about her answers. Keep it light and fun and she will enjoy your company.
Being too serious with a woman you've just met can be off putting. She will feel under pressure and know that you are coming on to her. Flirting if done the right way will attract women like a magnet.
Being cocky and funny
Showing a bit of cockiness with a little humour in the right situation can create sexual tension. You need to do this with confidence though and it does require practice. So start by approaching women you meet everyday and not someone you are desperate to impress. You won't feel under pressure and if you make mistakes you can both laugh it off. Don't expect to master the art of flirting in 5 minutes as it takes time as does any other skill
Teasing is the best way to get a woman's interest. Making fun of her in a light and jokey way will have a greater effect than paying her a compliment on the way she looks, or saying some overused corny line that so many other guys use to get a woman's attention.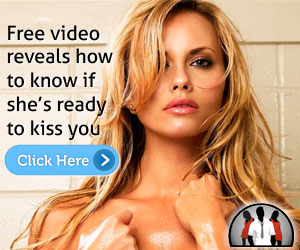 Women are used to corny lines and false compliments and will know immediately that you're trying hard to come on to them.
Develop a skill that attracts women
Develop a skill such as playing the guitar, singing or doing magic tricks. These are skills that can all be used in social situations and will draw women to you. You will also gain confidence and any of these are great flirting tools. They will make you stand out from the crowd and boost your chances of getting that girl.
How to flirt with a girl online
Flirting online is still a fairly new dating skill and is different from offline flirting. You can't see each other unless you're using video chat so body language doesn't work. Many online dating sites use "winks", as a way of breaking the ice. It's similar to smiling at a woman you like the look of. However unlike the real world you can't expect an instant response. It could take a day or even days before you get a reply. Rejection is common place online but also easier to deal with. There is a lot of competition from other guys, but at the same time you can just move on to someone else.
Click here to discover the 3 secret tests from hot girls that most guys fail at
The art of successful flirting online is to send short emails that will make her want to find out more about you. Say something funny or sweet. For example what attracts you to her profile? Comment on her nice smile, or her pretty eyes. Say something witty about her unusual hobby! Anything that will make her smile and want to reply back to you.
When is flirting online cheating?
Some guys ask the question "is online flirting cheating if you're in a relationship?"
The answer is yes if you intend it to lead to something more. However just as in the real world as long as you don't get intense with the person or spend hours talking in private chat rooms then you should be ok. You're in dangerous territory if you find yourself fanaticising about a woman you met online as your relationship could be at risk. Although you're not having a physical affair, you are still acting one out in your head which is just as harmful.
Is flirting with a married woman wrong?
Flirting is fun and a natural part of interaction between a man and a woman. However what if that woman is married? Is it wrong to flirt with her? It all depends on where it leads. She may just be having a bit of fun with you and has no intention of being unfaithful to her husband. She may enjoy your friendship and just wants someone to talk to. This is fine as long as you keep things light and don't end up in bed with her.
If a woman is unhappy in her marriage she may be lonely and searching for the intimacy and love that she isn't getting from her husband. This is dangerous territory and things could get very complicated. She may be looking for something casual and has no intention of divorcing him.
Category: Dating Advice For Men